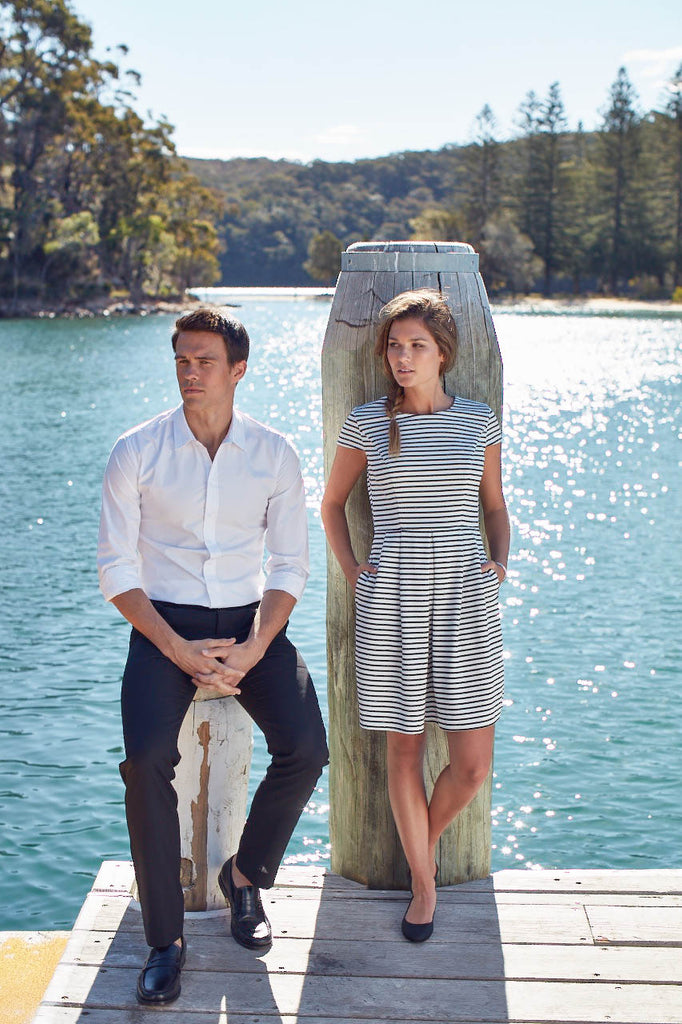 Crew members are often the first impression, and a well-presented crew can have a lasting impression on owners and guests alike. A not so well-presented crew can also leave a lasting impression for all the wrong reasons! So how to get it right with different shapes, sizes and styles.
Visual Planner
Sometimes a visual is super helpful. Have a photo of each crew member with their size and shape details organised in a grid.
Plan out the required outfits for day and evening service, itemise what is included in each outfit and the brand/company it's sourced from.
Colours and Style
Deciding on your yacht's colours is often pre-determined or in collaboration with the owner if you're on a new build. If you have free reign, choosing yacht friendly colours is often safe.
Injecting some colour is a fun way to dress up your team and can still appear to be in keep with yachting. A splash of colour on a button placket, a rope trim on a blouse or accessorising with different style belts can add a pop without straying too far off course. Epaulette Ties and Scarfs are stylish additions. Details like these are easy wearables that suit a variety of shapes and sizes.
Comfort and Fabrics
We know that more often than not you and your crew are literally running. Running up and down stairs, running to the galley, running to the bow, running to the interior. We get it, fabrics and comfort are a huge consideration when choosing uniforms for your crew. It's important that it meets the needs and demands that come with working on a superyacht. Garments that are lightweight, fabrics with a stretch, breathable, quick drying, and able to sustain frequent laundering are elements you might want to keep in mind. And of course you need to look stylish and fabulous!
Fun fact **Did you know that all Anchors & Dove styles are tried and tested? We've literally put our sneakers on, and run in each of the styles in our range.
Price and Budget
As the saying goes "you get what you pay for" can ring true with all clothing whether it be uniforms or fashion. Do your research and add the prices of each uniform item into your visual planner. You might find that some brands require frequent replacing or don't hold up well to frequent laundering. Or some fabrics may develop unsightly sweat stains (yuck!) or are just plain uncomfortable. You may want to factor into your budget for high wear items to be of better quality to avoid frequent replacement. Order samples if you're unfamiliar with product or brand.
Have a plan before purchasing or sign off. Organisation is key especially if you find yourself sourcing from different sources or brands.
If you would like some support in this area, feel free to contact the team at Anchors & Dove. We can help plan your crew uniforms, outfit, styling and more. Helping you look and feel fabulous would be our pleasure.
Continue reading